Living it's recap of Pitti Uomo menswear in Florence
Considered one of the most affluent Menswear trade shows, Pitti Uomo bloomed for it's 92nd edition this month in Florence.
A watering hole where menswear peacocks can brush shoulders with tailoring connoisseurs while exploring some of the most loved brands and emerging worldwide designers. This year's Pitti Immagine theme was 'Boom Pitti Blooms' where the grounds were accompanied with Fanta shades of flowering graphics. Living it scoured the sartorialists present and here's what caught our eye.
Informal
While Pitti Uomo is a principal event to well-dressed men of the industry where once only the most exquisite of menswear would be on show, the fair has become a scene for a range of styles. Men (and women) maintained an elegance with an informal state of dress, wearing casual cotton trousers, denim, loosely-fitted shirts, tees and understated footwear. Needless to say, perhaps the Mediterranean sun was a major influence.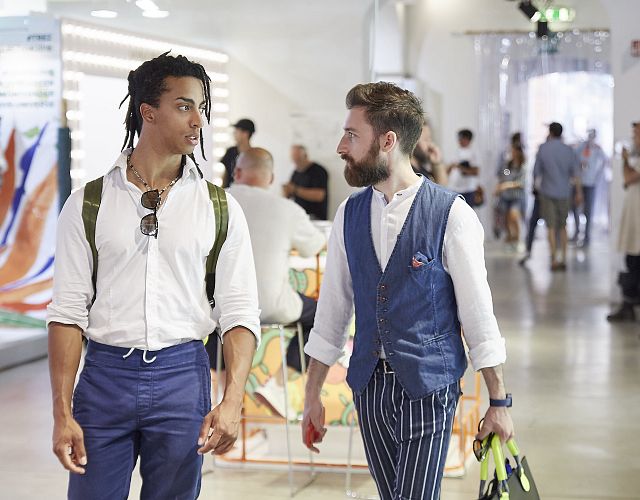 Waistcoats
With a heatwave across Southern Europe, the Tuscan sun certainly played a part in what attendees anticipated to wear versus the reality of their chosen outfit on the day. Some gentlemen kept their suits of choice unpretentious and left their jackets at their hotel or simply flung them over their shoulders, shirt sleeves rolled up and let their vest do the talking instead.
Seersucker
A popular summer fabric, seersucker is breathable. Woven from linen, cotton or silk at two different speeds which give it it's famous stripes and texture. While men either settle for a summer wool or linen during the warmer months, this season we saw jackets and two pieces in the lightweight fabric. Evoking an informal flair, seersucker is versatile as a two piece or a stand alone sports coat.
Blue
Shades of navy, cobalt, royal and pastels whether in a suit, a chambray shirt or accessories, a sea of blue was apparent at the fortezza. Attendees played it safe across the three days, much like the aforementioned trend; blue is certainly a way to keep outfits modest and nonchalant.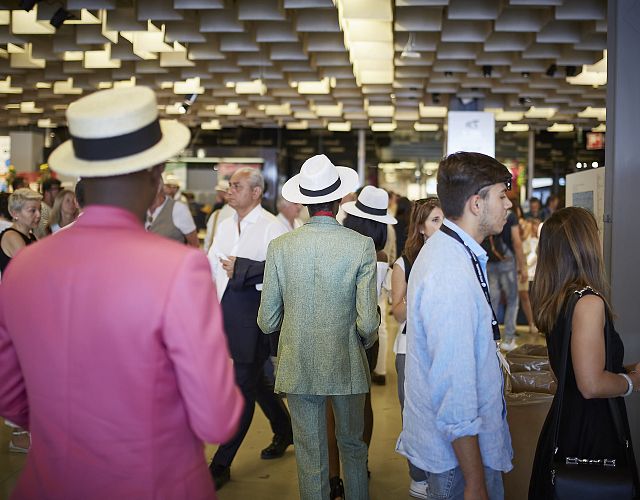 Neutral
From shades of tobacco, to beige and whites to khaki whether regular attendees or newcomers, shades were relatively low-key. Amongst the Fiorentina streets between meetings, parties and staying out of the sun, neutral toned two pieces, trousers and jackets evoked that of vintage Cuba or a 1920s Italian summer.
Bold Prints
Those who went against the grain by not wearing a suit were seen in prominently printed shirts, trousers and men's rompers. Some more of an acquired taste than others between flower power shirts to vivid African-printed trousers. Others kept the bold prints to their accessories only; silk cravats, pocket squares and ties.
About the author
*Rakelle Maurici* is a British-Italian writer and editor currently residing in Milan, having relocated from the UK to live la dolce vita. With over 4 years menswear journalism experience; tailoring and sartorialism peak her interest for her personal wardrobe too. When she's not telling stories in menswear, people and places she can be found exploring Italy and beyond.