Cooking expert Nuria Farregut shares her insider's knowledge on Catalan delicacies and best Spanish tables.
"I love seducing people through their stomachs," reveals Catalan cooking expert Núria Farregut. She has been doing so since 2007, making her a pioneer in the food blogosphere. Her virtual kitchen, Spanish Recipes by Nuria, is an absolute must for anyone interested in Iberian delicacies and getting some insider knowledge. Living it sat down with the foodista to discuss bocadillos and award-winning Spanish restaurants.
How do you get inspiration for what to cook each day?
"I get inspiration from my family's traditional dishes; going back to the roots is so important. And also from food magazines, blogs, websites, and restaurants' menus."
What is your latest food discovery everyone should try?
"My latest food discovery was this past April in Valencia. I went to 1-Michelin starred restaurant El Poblet in Valencia and it was a blast! Delicious and highest quality food, excellent presentation, great prices… Absolutely recommendable!"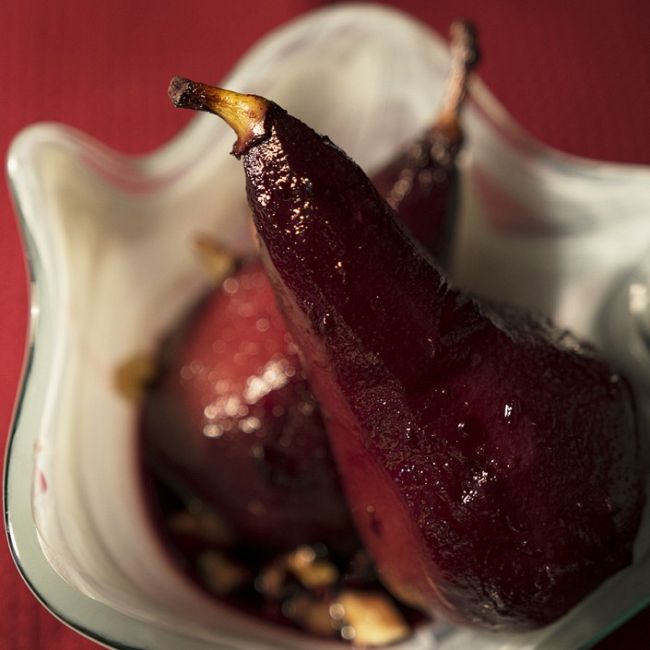 Check her pears in wine recipe.
Which is the best city for taking the ultimate food picture?
"I don't think there is a city for that… There are restaurants that work hard on the presentation of their dishes but nowadays, here in Spain, restaurants don't need to have Michelin stars to make awesome dishes' presentations. Having said that, and in my opinion, the best cities in Spain to find great food dishes to photograph are Barcelona, San Sebastián, Valencia, Santiago de Compostela, Madrid… among many others."
What do you eat if you get hungry in the middle of the night?
"I would go for leftovers sitting on my fridge or I would make something easy and quick like a good acorn ham sandwich bocadillo with spread tomato on the bread, and olive oil".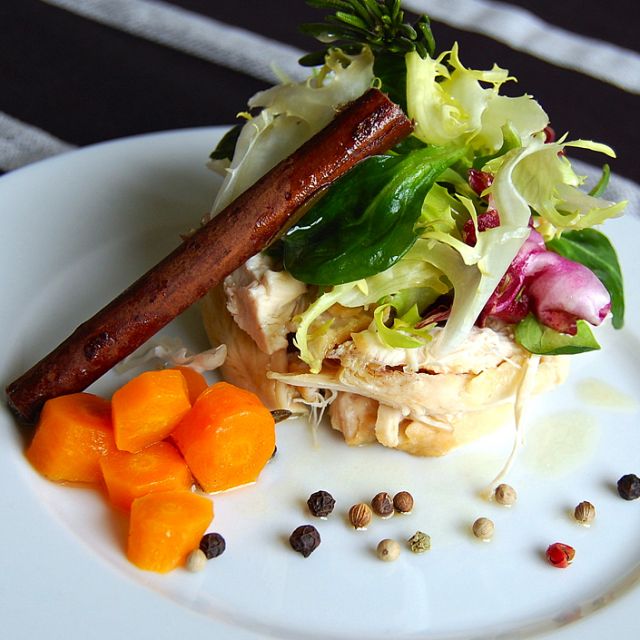 This chicken in a pickle looks delicious.
Who would you invite to your ideal dinner?
"I would invite Leonardo Da Vinci, Albert Einstein, Frida Khalo, Julia Child, Jules Verne, my grandmother… People who deserve to try the best of the nowadays food and cannot because they are not among us anymore. Great fantastic souls with an unusual mind and imagination."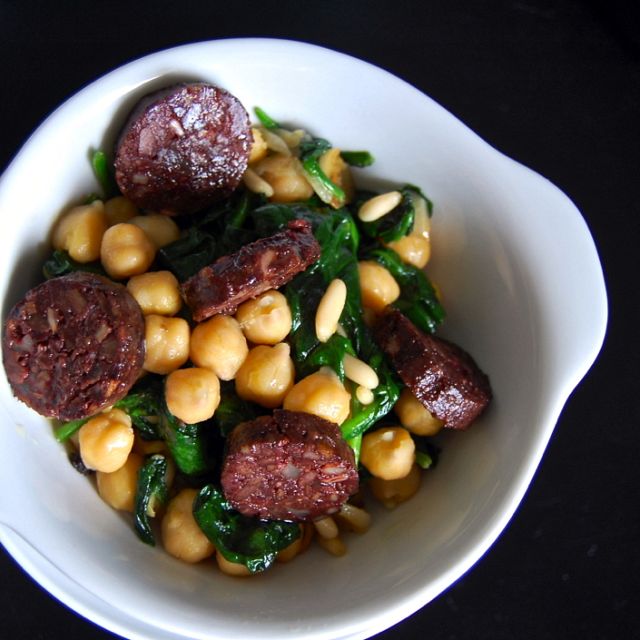 Tasty Catalan sausage inspiration.
"I would take them either to Carme Ruscalleda's Sant Pau restaurant near Barcelona,
Quique Dacosta restaurant near Valencia or Angel León's Aponiente near Cadiz, and would enjoy it so much just watching their faces."
Living it is always looking for knowledgeable food bloggers and luxury cuisine insiders that wish to share their stories, best tips and secret addresses around the world. If you are one of them, connect with us on Facebook, Twitter and Instagram.
You might also like