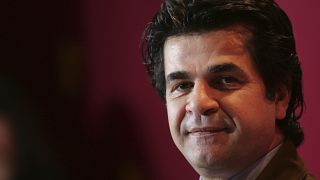 -
Copyright

Hermann J. Knippertz/AP
Iranian director Jafar Panahi was released on bail Friday, after going on hunger strike to protest his six-year sentence.
His release from the notorious Evin Prison in Tehran was announced in a public statement from his supporters, and confirmed by both the New York-based NGO, the Independent Center for Human Rights in Iran, and Yusef Moulai, Panahi's lawyer.
Moulai confirmed that Panahi had been released on bail and that he was in good health after two days without food. He declined to provide further information.
Panahi's July arrest came after he attended a court hearing for fellow film director Mohammad Rasoulof, who had been detained a few days earlier. Once Panahi arrived at the prison, he was told by guards that he had an outstanding prison sentence dating back 10 years that barred him from making films, and he was arrested again for "propaganda against the system".
The director's films (The Circle, Taxi Tehran, and his most recent, No Bears) have drawn retribution from the Islamic Republic.
Despite being legally barred from travel and filmmaking, Panahi, 62, continued to make films. No Bears was screened at the 2022 Venice Film Festival when the director was already behind bars. It won the Special Jury Prize. At the premiere, an empty seat was left for Panahi at the press conference out of protest.
Panahi is among several Iranian artists, athletes and other celebrities to face reprisals for criticizing authorities amid months of anti-government protests.
The protests erupted after Mahsa Amini, a 22-year-old Kurdish Iranian woman, died while being held by Iran's morality police for allegedly violating the country's strict Islamic dress code.
At least 527 protesters have been killed and more than 19,500 people have been detained since the demonstrations began, according to Human Rights Activists in Iran. Four men have been executed on charges linked to the protests, and rights groups say at least 16 others have been sentenced to death in closed-door hearings.