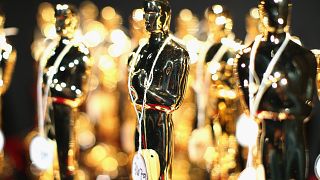 Copyright

Christopher Polk Getty Images file
-
By Daniel Arkin with NBC News Entertainment
The organization that puts on the Oscars says it will postpone the introduction of a "popular film" award, noting that the controversial new category "merits further study."
"There has been a wide range of reactions to the introduction of a new award, and we recognize the need for further discussion with our members," Dawn Hudson, the CEO of the Academy of Motion Picture Arts and Sciences, said in a statement on Thursday.
"We have made changes to the Oscars over the years — including this year — and we will continue to evolve while also respecting the incredible legacy of the last 90 years," Hudson added.
The previously announced popular film category stoked backlash, with many critics arguing it effectively turned crowd-pleasing blockbusters into second-class citizens.
In a letter last month announcing the change, the academy did not provide a precise definition of a "popular film," saying that eligibility requirements and "other key details" would be "forthcoming."
The new award was widely seen as a bid to reverse slumping ratings for the glitzy telecast and draw a wider audience.
This is a breaking news story. Please check back for updates.