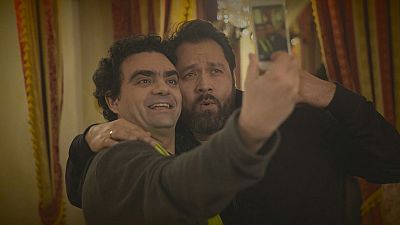 In this bonus you will find a powerful rendition of 'Funiculì, Funiculà' performed by Rolando Villazón and Ildar Abdrazakov as an encore at their recent concert in Prague.
A bit of history
A famous Neapolitan song composed in 1880 by Luigi Denza to lyrics by Peppino Turco, 'Funiculì, Funiculà' was written to commemorate the opening of the first funicular cable car on Mount Vesuvius.
It was presented by Turco and Denza at the Piedigrotta festival the same year. The sheet music was published by Ricordi and sold over a million copies within a year. It has been widely adapted and recorded since its publication.
Watch here a performance of 'Funiculì, Funiculà' by "The Three Tenors", Luciano Pavarotti, José Carreras and Plácido Domingo: