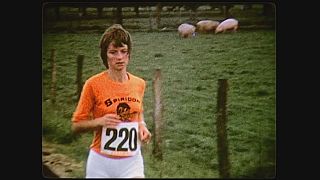 In the 1960's, it was rare to see people running in the streets or in parks and those who did were considered a bit strange. Today, there are millions of joggers around the world. The documentary "Free to run" tells the story of a hobby that has become synonymous with freedom.
Kathrine Switzer, was the first woman to run the Boston Marathon in 1967. It was a race full of incidents as the organisers tried to stop her from continuing.
Thx to Kathrin Switzer & all trailblazers for #Women in #sport. From http://t.co/eU0lStR7t2#BostonMarathon#gogirlpic.twitter.com/bcstqDyjw8

— HT (@heathertulk) April 20, 2015
The athletic federations prohibited women from taking part in marathons and running on the road.
The documentary shows that until relatively recently, it was believed that women were unable to run a great distance. The women's marathon did not become an Olympic sport until 1984.
Free to run also tells the exciting story of Fred Lebow, an American immigrant of Romanian origin who started the famous New York marathon.
Remembering

Fred Lebow (10/9/1994)
Co-founder of New York Marathon pic.twitter.com/hdkW6kc4nE

— Knowledge Seeker (@courtjestor922) October 9, 2016
The Swiss director of the documentary didn't restrict himself to just showing the qualities of jogging There was also the dark side of the sport that has become a business and a hobby of the privileged classes.
"Free to run" is above all an excellent document on the history of the 20th century.