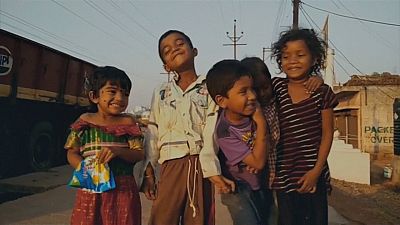 Directed by Richie Mehta 'India in a Day' is an innovative and novel form of non-fiction filmmaking.
On October 10, 2015 millions of people in India filmed their daily lives and then uploaded the footage on to a website.
INDIA IN A DAY, INDIA'S FILMSET TO RELEASE https://t.co/QgdRZkJD0Ppic.twitter.com/xseqntLFzF

— Nasheman (@Nasheman_in) September 24, 2016
The result is a lyrical representation of a single day in India.
Most of the footage came from a certain demographic.
"An interesting aspect of this film is nobody from what you and I would call the economically wealthy class submitted a scrap of footage for this film. It was all coming from what we would label as the middle class, lower middle class, labour class in a way. So you look at that and the thousands of submissions that came in – I can't help but think at the risk of generalising who was it that had something to say and never had that vehicle to say it before?"
A remarkable snapshot of India contributed by its citizens: INDIA IN A DAY will be screening on Oct 8th! – https://t.co/ojF8CmLXNhpic.twitter.com/dRyMOuiUyf

— Bertha DocHouse (@BerthaDocHouse) September 23, 2016
The film looks at caste, parenting and sexuality part of catalogue of big themes.
The film will have a cinema release in India, before being available on You Tube.