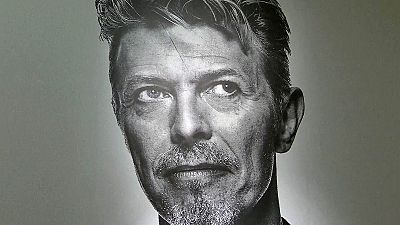 The much mourned David Bowie, who died in January, was an avid art collector.
In November Sotheby's will sell as many as 400 artworks from Bowie's personal collection.
The British musician's collection includes pieces from the most important artists of the 20th Century, including Henry Moore, Damien Hirst and Jean-Michel Basquiat.
Estelle Lovatt is an independent art critic and historian:"The collection that he's created here, he's almost curated, collected and curated his life story here. And every piece is of the highest caliber. Now, some people might say if he didn't have the money he wouldn't have bought these, he wouldn't have got into art – that's not true. I think if he had been a penniless busker living on the street, he still would have collected these art forms, in postcard form."
Bowie amassed an impressive array of paintings and sculptures from movements and disciplines such as Surrealism, contemporary African art, outsider art, and pieces from the Memphis group.
Estelle Lovatt likes to look for the influences his collection had on his music:"You know, I'd defy anybody not to walk around this exhibition and try and guess which painting influenced which song because art did influence his music."
One of Bowie's favourite works is the 'Head of Gerda Boehm' by Frank Auerbach.
'I want to sound like that looks' DavidBowieReal</a> on Head of Gerda Boehm by Frank Auerbach <a href="https://twitter.com/hashtag/BowieCollector?src=hash">#BowieCollector</a> <a href="https://twitter.com/hashtag/auction?src=hash">#auction</a> <a href="https://t.co/sEo8ZiM3kv">pic.twitter.com/sEo8ZiM3kv</a></p>&mdash; Etty de Boer (goingunicorn) July 19, 2016
'Beautiful, shattering, slashing, violent, pinky, hacking, sphincter painting' by Damien Hirst is also on sale.
#DamienHirst Beautiful, shattering, slashing, violent, pinky, hacking, sphincter painting, 1995 pic.twitter.com/LCwq7Noh0l

—

MCD

(@MoorerCaseD) September 24, 2016
Simon Hucker is a senior specialist in modern and British Post War Art, at Sotheby's:"Bowie considered Damien Hirst I think as a kind of kindred spirit, he liked his attitude, his punky approach to being an artist and Hirst himself is kind of a rock star of Young British Artist generation."
Bowie preparing for the uncomfortable photo shoot which achieved his 1979 "Lodger" album cover. pic.twitter.com/ON125MHOG4

— dark victorian (@darkvictorian) September 22, 2016