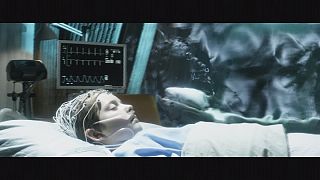 'The 9th Life of Louis Drax' provides the latest challenge for Aaron Paul who played Jesse Pinkman in Breaking Bad.
The film is based on the novel by Liz Jensen and centres on a nine-year-old boy who is in coma after falling from a cliff.
New poster of Jamie in the 9th life of louis drax pic.twitter.com/1MuZvERDlK

— Damie is Life (@DamieLife) August 18, 2016
Aaron Paul says he is attracted by the unusual:"A lot of the film takes place inside of his coma, which is a very dark sort of magical strange world. I just, I just love psychological thrillers and that is definitely how I would describe this film."
#HBD Aaron Paul. Watch His Trailer For Supernatural Mystery 'The 9th Life Of Louis Drax' https://t.co/ojZnjBYnzGpic.twitter.com/SXWoJoaXPG

— The Playlist (@ThePlaylist) August 27, 2016
Jamie Dornan plays the neurologist who cares for Louis while Paul is the violent father with alcohol issues: "You see very many different sides to Peter you see him as the aggressor, this kind of violent screamer ex-boxer, but,you also see him as a very loving, caring man, caring father and you're not just really sure what what side you're going to see next and who this guy really is and so that is what I was really drawn too," said the actor.
'The 9th Life of Louis Drax' is out in September.