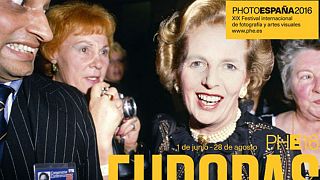 MODERNART
Francis Picabia – A Retrospective
SWITZERLAND
ZÜRICH
Kunsthaus
> 25/09
The Kunsthaus in Zürich is presenting an wide-ranging retrospective of the work of Francis Picabia, one of the leading-lights of the Dada Movement. His output covers Impressionism, radical abstraction, photo-based and other art forms.
MUSICFESTIVAL
Les Chorégies d'Orange
ORANGE
FRANCE
Roman Theatre
> 06.08
Verdi's La Traviata opens this season's Choregies d'Orange in the southern French city. The festival, staged in an ancient Roman theatre, draw many thousands every year.
PHOTO
PHotoEspaña 2016
SPAIN
MADRID
> 28.08
In Spain, Photoespaña is featuring numerous exhibitions with a particular focus on European artists.
EXHIBITION
Painters' Paintings: From Freud to Van Dyck
UK
LONDON
The National Gallery
> 04.09
The chains of inspiration linking a diverse array of painters is explored at the Painters' Paintings exhibition at the National Gallery in London.