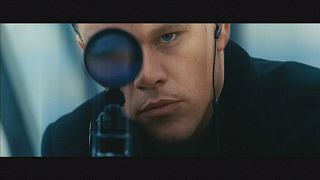 Matt Damon is being 'bourne' again as Jason Bourne – the troubled former CIA assassin.
The fifth installment of the movie franchise – named after his character – has had its European premiere in London.
Damon's admitted that it's been tough, physically, getting back into the role.
"Well it was hard to get ready for it, I mean much harder than when I was 29. You know I'm 45 now so it's a whole different animal. But you know, look, that's a good problem to have," said Damon.
Swedish actress Alicia Vikander debuts as a prodigy hacker in the CIA director's team.
"I grew up watching these kind of films. The Bourne franchise for me was one of my absolute favourites – I'm a big fan so it was a real pinch-me moment when I actually saw myself, saw the film for the first time a week ago and I was like 'oh my God, I actually got to be in one of them!'" said Vikander.
Playing a character known for gun use, Matt's also reflected on America's gun control issue.
"It's such a toxic, kind of a radioactive subject in our country that you can't even talk about talking about it without people really getting worried and angry and feeling it's a very polarizing topic unfortunately," said Damon, "because it would be great if we could somehow figure out a way to protect our kids from people who are mentally unstable."
Directed by Paul Greengrass, "Jason Bourne" also stars Julia Stiles, Vincent Cassel, and Tommy Lee Jones.
It hits cinemas from the end of July.