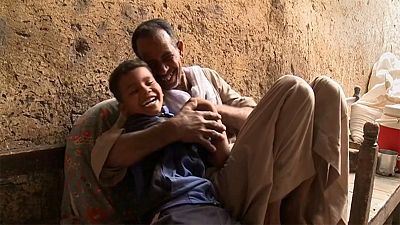 'I Am The People' ('Je Suis le Peuple') is a shrewd, balanced and engaging documentary film that chronicles the post-Arab Spring tensions in Egypt seen from the eyes of a farmer in the Nile Valley.
Your definition of democracy is not the same as mine. - Farraj
Shunning Tahrir Square, French documentary maker Anna Roussillon, who was raised in Cairo, puts down her camera in a small village near Luxor, in the home of Farraj and his family. Over the course of two and a half years, she follows their everyday life, from working the fields in the daytime to evenings spent in front of the TV watching events unfold.
Never seen yet ever-present behind the camera in her dialogue with the protagonists, the director draws an intimate, honest and fascinating portrait of what the Arab Spring meant for millions of ordinary Egyptians.
The film shows how Farraj's political convictions are eroded over time and how his friendship with Roussillon is put to the test as he criticises the West for wanting to impose what he calls a "self-interested" notion of democracy on his country.
With 'I Am The People', Anna Roussillon offers an alternative and challenging view of one of the major political events of the 21st century.