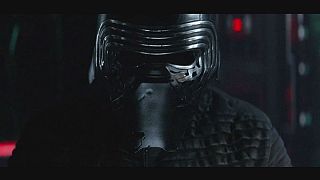 The 'force' with certainly 'with us' at the close of 2015, as Hollywood saved potentially the biggest, some would certainly say the best, for last. 'Star Wars: The Force Awakens' broke records before it even opened, generating a staggering 50 million dollars from advance ticket sales by mid-November.
As for the Summer, the biggest seasonal blockbuster was 'Jurassic World', the latest in the Stephen Spielberg-produced dinosaur franchise. A monster hit, starring Chris Pratt and Bryce Dallas Howard, the latest instalment raked in more than 1.6 billion dollars at the box office.
The film helped make 2015 for Universal Studios the highest-grossing year ever for a Hollywood studio.
Hot on the dinosaurs' heels was 'Furious 7', the latest in 'The Fast and the Furious' franchise, which grossed 1.5 billion dollars for Universal. It featured the last 'Furious' appearance of franchise star Paul Walker, who died in a car accident in 2013.
Little yellow creatures, combined with a relatively modest budget of 74 million dollars, delivered another huge hit for Universal. The 'Minions' movie drew in the crowds and racked in more than 1.1 billion worldwide.
Less warm and cuddly, but also a big box office draw: 'Fifty Shades of Grey', the silver screen adaptation of E.L. James' erotic romance novel. The critics hated it, but audiences disagreed. The movie made more than half a billion dollars around the world – yet another winning ticket for Universal.
It was also a 'Marvel'ous year for Disney, which generated 8 billion dollars of profit from Marvel-related movies and movies TV shows. Top of that list was 'Avengers: Age of Ultron', starring Robert Downey Jr. and Scarlett Johansson, which made more than 1.4 billion at the global box office
A team up with Pixar, the animated film 'Inside Out' was another big hit for Disney. Grossing over 850 million dollars worldwide, it was also loved by critics and is a favourite for next year's Oscars.
Shaken but not stirred, 007 burst back onto our screens in 2015. Directed by Sam Mendes, and starring Daniel Craig in his fourth outing as James Bond, 'Spectre' had grossed more than 820 million dollars by mid-December, while still on general release.
Fellow action movie hero Tom Cruise also scored a winner, with the release of the latest 'Mission Impossible' thrill ride, 'Rogue Nation'. The fifth instalment in the franchise, it made more than 680 million dollars from ticket sales.
And finally, we were out of this world with director Ridley Scott's 'The Martian' starring Matt Damon. The movie, Scott's biggest hit to date had brought in 600 million box office dollars by mid-December, while still on release ' generated a fair amount of the movie gold dust that is Oscar buzz.
Of course, movie lovers will have to wait a few months to find out which 2015 films scoop up Hollywood's top prizes – when the Oscars are awarded in February 2016.