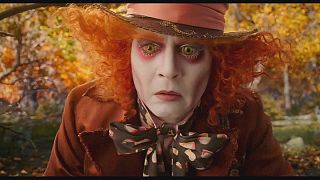 Tim Burton is back, this time in the producer's seat, with the sequel to the 2010 'Alice in Wonderland', whose teaser has been making a massive buzz on the internet.
While the first movie received almost universally damning reviews, it was a notable moneymaker for Disney, earning over $1bn at the international box office.
Based on the novel of the same name by Lewis Carroll, 'Through the Looking Glass' sees the original cast return with Mia Wasikowska as Alice and Johnny Depp as the Mad Hatter. Helena Bonham Carter and Anne Hathaway reprise their roles as the Red and White Queens. This time, Alice faces a new enemy, Time, played by a wickedly mustachioed Sacha Baron Cohen who is part-human, part-clock.
Directed by 'The Muppets' helmer James Bobin and promising a whirlwind of Burtonesque special effects, 'Into the Looking Glass' will be on global release next March.