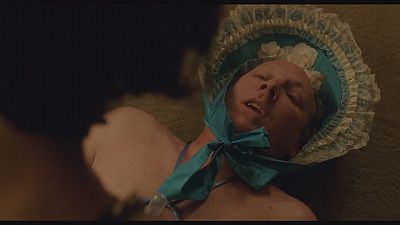 Two American independent movies by two young film makers had their world premieres at the Los Angeles Film Festival.
"The Escort" says what it does in the title delving into the world of escort girls. The story centers around a sex addicted journalist desperate for a good story.
He immerses himself in his story and starts following a Stanford University educated prostitute.
The lead role of the journalist Mitch is played by Michael Doneger who also co-wrote the screen play.
"The germ of the idea was that I had a friend of mine who was dating a stripper at the time, so I thought OK can I move with this? Can I expand on this? I thought "what if she is a prostitute?"" he reflected.
The student hooker – 1000 dollar an hour and treble that if you want to spend the night with her – is played by 28-year-old Lyndsy Fonseca
"Well I did do a lot of research, and I did watch a lot of documentaries and read a lot of stories, and I really realised these were just regular women," she explained.
The story comes to a climax as the journalist and the call girl cement their relationship beyond professional interests.
The cast of the the second movie "Consumed" were also in Los Angeles for its world premiere.
Zoe Lister plays a single mother searching for answers when her son has a mysterious illness.
She soon suspects it is related to genetically modified foods and goes on an against-the-odds crusade. It has shades of the movie Erin Brockovich.
"Erin Brockovich has always been an inspiration for us as a film and the real Erin Brockovich actually saw the movie and is now supporting it which is huge," revealed Daryl Wein the film's writer and director.
Zoe Lister is hoping the movie will generate discussions in the public domain about what people are eating.
"In addition to just being an entertaining film, we wanted to kind of spark a conversation in the public discourse about the food that we are eating in this country," she said.