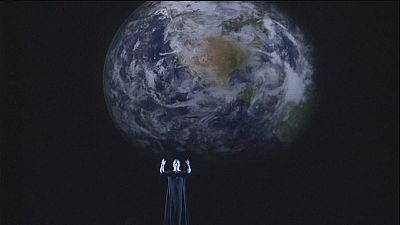 Opera is on the move the themes of love, war, heroism and death are out and climate change is in.
The opera 'CO2' at Milan La Scala Milan stages the affects of greenhouse gases on the planet.
The themes are similar, but the focus has changed according to composer Giorgio Battistelli: "CO2 is an opera,maybe the first one, that deals with the difficult relationship, maybe of love, of drama, of jealousy, of abuse, between mankind and nature, between human kind and its own environment."
The opera begins with fictional climatologist, Dr. David Adamson, giving a lecture on sustainability and threats to the environment.
Anthony Michaels-Moore plays role of Doctor David Adamson:
"It's interesting artistically, I think it's very relevant to where we are in the world, nowadays, and I think if one person in the audience is affected in a positive way by what we present, then we will have succeeded."
CO2 plays at La Scala Milan until May 29.