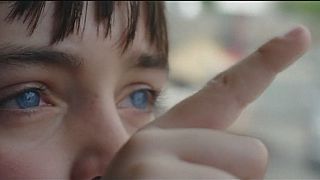 In 'X+Y', Asa Butterfield stars as an autistic maths prodigy who finds it hard to build relationships with people around him, especially after the death of his father in a car crash.
His mother enrolls him for private lessons with an unconventional professor, who grooms Nathan for the International Mathematics Olympiad.
'X+Y' is Morgan Matthews' first feature film: "The film is loosely based on a documentary that I made eight years ago called Beautiful Young Minds. I took a lot of inspiration from that documentary in making the feature film and particularly inspiring was a young man who featured in that documentary called Daniel Lightwing, who became the foundation for Asa's character Nathan in 'X+Y'."
When researching for the film, Butterfield went to meet Lightwing to get an idea of what it might be like to think in that way.
"Not only did I speak to Daniel but I went to schools which cater for people on the spectrum and spoke to teenagers who are going through similar things as Nathan and it was up to me to find out how that changed them and the hardships that they were going through, and bringing all of this information to create the character," says Asa Butterfield.
Chosen to represent Great Britain at the Mathematics Olympiad, Nathan embarks on a journey that slowly helps him emerge from his emotional isolation, when he forges a relationship with Zhang Mei, a member of the Chinese team.
After garnering mostly positive reviews on its tour of the festival film circuit, 'X+Y' starring Sally Hawkins, Rafe Spall and Asa Butterfield is on global release from now.