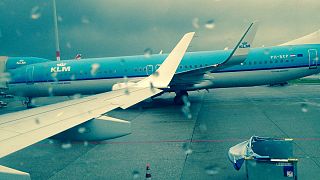 Have you ever been at the airport saying goodbye to your home country? If you have felt that lump in your throat every time you've had to go back to university after a long holiday at home, you will probably understand the dilemma that many students face when deciding to study abroad.
Homesickness is a widespread disease. The distress caused by an actual or anticipated separation from home can be destructive for many students, leaving them in no-man's-land between the fear of staying unhappy in their new environment and the fear of disillusionment if they go back home.
This trend is accelerating particularly quickly in countries such as Bulgaria which sends one of the highest numbers of students abroad to pursue a university degree. Approximately 80,000 scholars are spread mainly between the UK, Germany, the US, Denmark and the Netherlands.
Bulgaria Career Fair 2013, Bulgarian Embassy, London. Credit: BG Career Fair UK
For this reason in 2012, two Bulgarian LSE graduate students, facing the jungle known as the labour market in London, decided to take a different approach to building up their professional network. They wanted to do something tangible and impactful to not only boost their own confidence as career starters, but also to help fellow Bulgarians who were experiencing the same.
A careers fair was the young graduates' idea – an event where Bulgarian students who want to come home after graduation can meet some of the biggest names on the Bulgarian market and discuss their chances as prospective employees. The initial idea was to model the event on the German and Chinese careers fairs that take place in bigger UK universities.
Dimitar Nentchev, Founder and Chairman of the Bulgarian Careers Fair, believes that the non-existent connection between business circles in Bulgaria and young professionals and students abroad is a niche to be filled: "We are the ones who would benefit from such events the most and, at the same time, we are the ones who know what kind of companies young Bulgarians want to see."
The fair which took place in London and Edinburgh in March last year attracted more than 350 registered visitors and 19 exhibiting companies and non-governmental organisations. Overall, more than 60% of the companies found new employees through the careers fair, offering both internship positions, as well as full-time employment.
Credit: BG Career Fair UK
Consequently, the coordinators of the fairs aimed higher this year attracting some of the biggest and most attractive names among Bulgarian employers ranging from multinational giants and global corporations to local sector leaders and key niche players, such as Unicredit Bulbank, Walltopia, ICB, Vinprom Pestera, Lufthansa Technik, Telenor, Telus, Easy Consult, Bulatsa and Lidl.
Up until now the forums have achieved an overall satisfaction level of 98 percent among exhibitors and students. A new feature will be introduced this year for the students that are physically unable to attend the forum themselves – the so-called distant participation which will allow employers to have access to student CVs and contact them later if appropriate.
So if you are one of those miserable graduates-to-be, cheer up – the solution is closer than you might think.
If you want to participate at the BG Career Fair UK which will take place on March 7th at the Bulgarian Embassy in London, you can register here with a CV.