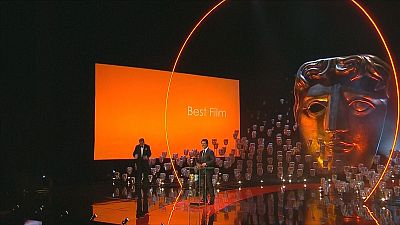 Coming-of age drama 'Boyhood' scooped three prizes including Best Film and Best Director at Britain's BAFTA awards.
Shot over a 12-year period using the same cast, 'Boyhood' follows a young boy and his sister into adulthood. Patricia Arquette, who won the supporting actress award for her role as a single mother, said Linklater had succeeded in making an ordinary story extraordinary.
Wes Anderson's 'The Grand Budapest Hotel', a comedy about a legendary concierge and his young protege, won 5 gongs, including original screenplay and music, but but missed out on the most prestigious awards.
British actor Eddie Redmayne won Best Actor for his role in 'The Theory of Everything', in which he portrays world-famous physicist Stephen Hawking. The film garnered a total of three awards, including Outstanding British Film.
Best Actress went to Julianne Moore for her portrayal of a linguistics professor grappling with Alzheimer's disease in 'Still Alice'. After winning a Golden Globe earlier this year, Moore has become the big favourite to take home the Oscar in that category.
Snubbed by the Academy this year, 'The Lego Movie' took its revenge at the BAFTAS by winning the Animated Film Category.
Best Film Not in the English Language went to Poland's 'Ida'.
The highlight of the British film industry, the BAFTAS are among a series of events that culminate with the Oscars in Los Angeles on February 22. You can follow live updates of the ceremony on our website on the night.