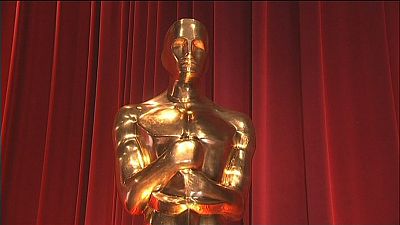 'The Grand Budapest Hotel' by Wes Anderson as well as Alejandro González Iñarritu's 'Birdman' both dominated the 2015 Oscar nominations ceremony, with nine nods each including Best Picture and Best Director.
British World War Two biopic 'The Imitation Game' was nominated eight times, notably for Best Picture and Best Actor for Benedict Cumberbatch for his role as computer scientist Alan Turing, credited for being one of the lead actors in cracking Nazi Germany's Enigma code.
Clint Eastwood's 'American Sniper', a movie about the most lethal sniper in US military history, received six nominations, including Best Picture and a surprise Best Actor nod for Bradley Cooper in the lead role.
Also picking up six nominations was Golden Globe Best Drama winner 'Boyhood'.
Richard Linklater's coming-of-age drama was shot intermittently over a 12-year period, and shows a young boy and his older sister growing into adulthood.
Totalling five nods including Best Picture, James Marsh's 'The Theory of Everything' also won Eddie Redmayne a Best Actor nomination for his performance as physicist Stephen Hawking and a Best Actress nod for Felicity Jones, who plays his wife.
Best Picture nominee 'Whiplash' by Damien Chazelle also got five nominations including Best Actor for J.K.Simmons. It's the story of a young drummer who attends one of the best music schools in the country under the tutelage of a fearsome jazz maestro, played by Simmons.
The most obvious snub was 'Selma', Ava DuVernay's moving biopic about Martin Luther King Jr's freedom march. Despite a nod for Best Picture and Best Original Song, the film's director and actors got nothing in their respective categories. Best Original Song was the only Golden Globes success for 'Selma' earlier this month.
"There's no clear front runner. Last year, we had '12 Years a Slave' and 'Gravity.' People kept saying, 'It's between those two,' and a lot of other contenders. This year, there's about five front runners instead of two, and so that makes the race more interesting. But, for those of us trying to make predictions, it's going to be crazy making," said Tim Gray, from Variety magazine.
A number of films picked up single nominations in high ranking categories like Best Actress. Marion Cotillard is up for her role in 'Two Days, One Night', against the likes of Julianne Moore, Rosamund Pike, Reese Witherspoon and Felicity Jones.
Five films made it to the Best Foreign Language Film shortlist: 'Ida' (Poland), 'Leviathan' (Russia), 'Tangerines' (Estonia), 'Timbuktu' (Mauritania) and 'Wild Tales' (Argentina).
The Oscars will be presented in Los Angeles on February 22. You can follow the results on euronews and on our website.