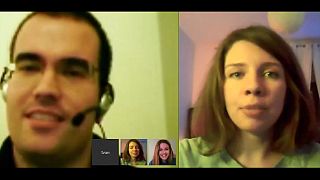 One Europe is a grassroots organisation which is developed and managed entirely by young volunteers from all over Europe. Generation Y held a Google + hangout with Co-Founder and Co-President Ivan Botoucharov and Social Media Manager Hanna Starchyk to find out more.
Discover what the One Europe site has to offer, what their ambitious plans are for the future and find out how you can get involved in this rapidly growing project.
"One Europe could be a little model of the European Union and of the future of a united Europe." – Hanna Starchyk
Watch the discussion below.