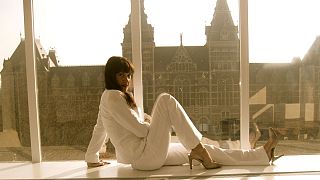 This week, I would like to introduce an ambitious Gen Y women to you. Why? Because of her drive introduce our generation to the world of art, a fast growing sector with a lot of potential for the future. Meet Chanon Lauffer, I asked her five questions which I'm sure you like to know the answer to.
Why art?
I have a passion for art and entrepreneurship. I've always been a creative person. When I was only 8 years old I made my own products and sold them. Female entrepreneurship began to intrigue me more and more, the independence, adventure and meeting many different people really appealed to me. When I managed to combine both my passions, art and business, this only strengthened my love for this industry.
How does your passion for art manifest in your work?
The love for both worlds I just told you about comes together in a major project I'm currently working on: Glamour Art Fair (GAF). It's an art fair which takes place next year at one of Holland's biggest media and entertainment companies 'Endemol Studio's' in Amsterdam. Endemol reflects Dutch entrepreneurship at its best and is internationally acclaimed as a company with a strong reputation. My goal is to connect young and established artists in Modern and Contemporary Art with fashion and design. It's a 4 day event which will attract art-lovers all over the world. I want it to be an inspiring, artistic experience for a large audience. If you want to know more, please visit www.glamourartfair.com.

What are the major international art trends?
I think investing in art as a stable investment will continue to increase all over the world. This trend is strengthened by the high amounts collected in auction houses. Recently, the orange Koon's Balloon Dog was auctioned by Christie's for more than 58 million dollars, an auction record for a living artist. Our Dutch artist 'De Kooning' broke his own record with a 32 million dollar sale. Also, the Middle East has become a very interesting player compared to the large number of Chinese investors.
Another interesting phenomenon is that pop stars like Lady Gaga and our own Armin van Buuren are continuing the tradition of a strong connection between music and art. This provides a great platform for contemporary artists such as Joseph Klibansky, Marina Abramovic and the previously Jeff Koons. It is an additional stimulus for both production and sales of living artists.
And last but not least, I believe female entrepreneurs are an emerging group and therefore an inspiring target audience for our international fair. They are the power girls and a growing group in this world, I expect this to increase short-term. Therefore the Glamour Art Fair will also pay special attention to our female entrepreneurs on a large international scale by providing them with the tools to become a well versed art investor in order to create a stable investment.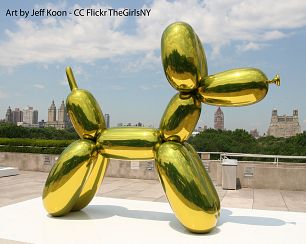 How hard is it to enter the world of art as a young entrepreneur?
I believe a lot has to to with personality. When art is your passion, no challenge is too big. Obstacles can be overcome and every dream can become reality. I would like to give you five tools which helped me out a lot.
1. Stay true to yourself. If a certain concept doesn't work, don't ignore the signes so you can adjust your plans in time and create a sustainable concept with the right market conform valuation.
2. Don't be afraid to make mistakes! Ten years ago, nobody believed in my plans but me. I kept on visualising my success. We should all believe in something that does not actually exist yet, but we should do it in a way that it remains realistic.
3. Don't take no for an answer. If one door is closed, try to find another one which can be opened.
4. Don't be defeated by criticism. Try to learn from it and see it as a positive thing which makes you grow as a person.
5. Don't be afraid to make a decision. Everything happens for a reason and the best skills are developed by making mistakes.
Why is the art sector important for the European Union?
The sector has enormous potential. There is a lot of money in this industry. I think this amount will increase in the coming years. More and more people are starting to appreciate the importance of investing in art.
Marie-Thérèse Sanchez-Schmid is a French politician and member of the European parliament. She expressed it beautifully: 'The art sector is a very rich and varied sector with major potential. The sector represents an extremely important part of our economy.'
Photo Credits (top to bottom): Flickr - C-Monster, Flickr - TheGirlsNY