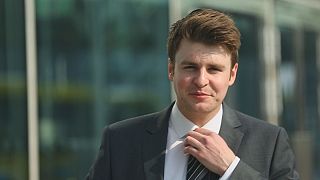 How do you find a job in a world where unemployment rates have just reached a record 12.1%?
Is it better to go for an internship or to start your own business? Which skills should you develop? And how can you apply to work at European institutions?
We discussed these issues and more in our chat, on April 30.
If you weren't able to take part or missed a crucial link then don't worry, it's not too late: just click 'Replay' and you can relive the entire Cyber Tea Break as if you were there… except, of course, for any live questions – But who needs more questions when all the answers are already there?