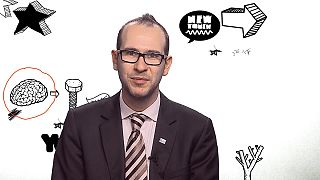 Erasmus reaches out to China
 
Jean Carlos Pelicano is President of the Erasmus Mundus Students and Alumni Association (EMA), an organisation that promotes networking between current and former Erasmus students.
 
China is also now a part of that network.
 
"I do believe the new generation of Chinese is more curious of what is happenning out there. They are looking foward to see Europe. Not only to go there one time on a trip but to experience it," he said.
 
Jean Carlos Pelicano is living and working in Hong Kong. He believes Europe has a lot to learn from China.
 
"China is becoming a very much important target country for people to travel and to live in. We have a lot to learn from China in many fields: economics, political model, education. The government in China has been putting lots of effort in education in the last years," he added.
 
Click on the video above to hear more of this interview.