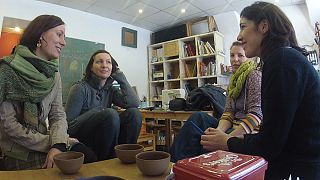 Breathing new life into the old, regenerating scrap and leading and teaching people to look at new ways of using waste.
Those are some of the ideas behind the cultural ecological society, Smetumet. It was founded in Ljubliana, Slovenia's capital by three women, Maja Rijavec, Maja Modrijan, and Urša Štrukelj.
Maja Rejavic, from Smetumet, told euronews: "I think it is very important that we deal with waste because waste is under-addressed in this society."
For more information go to the Smetumet web site.