War in Ukraine: Russia is reportedly trying to slow down supply of Western tanks to Kyiv
Comments
By Euronews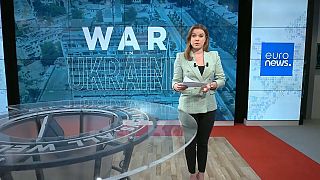 Russia is trying to slow down the supply of Western tanks to Ukraine by escalating false flag information operations, according to the Institute for the Study of War.
For example, the Russian Ministry of Defence accused the "US and its accomplices" of planning to carry out a provocation in Ukraine using toxic chemicals.
The apparent uptick in false flag warnings accompanies a Moscow information operation accusing Ukraine of preparing for an invasion of Russian-occupied Transnistria, Moldova.
Watch the report by Euronews' correspondent Sasha Vakulina in the video player above.