Cyclone Freddy heads to Mozambique after trail of destruction and deaths in Madagascar
Comments
By AFP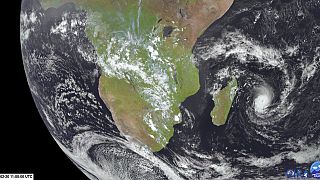 Tropical cyclone Freddy is heading towards Mozambique, after causing the deaths of five people in Madagascar.
More than 16 thousand people were affected, with 4,500 houses flooded or damaged on the island off the African east coast, according to the authorities. Thousands have been placed in emergency accommodation as a precaution.
Freddy is expected to make landfall on Friday in areas between central and southern Mozambique.
The Mozambican government has declared a red alert and put emergency services on standby. 
Watch the video in the player above.