Brazil's capital Brasilia on alert for more street protests
Comments
By Anelise Borges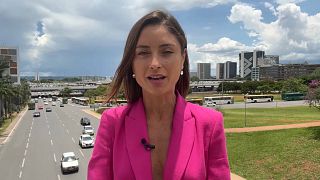 While officials in Brazil are continuing their investigations into Sunday's storming of the congress building, some supporters of the former President Jair Bolsonaro are calling for more street demonstrations.
In what was widely seen as an imitation of the January 6 Capitol riots in Washington in 2021, 4,000 Bolsonaro supporters took to the streets of the capital on Sunday, in a show of defiance for the election of President Luiz Inácio Lula Da Silva.
Euronews International Correspondent Anelise Borges is in Brasilia, and said President Lula's government wants "swift and severe punishment" for those challenging democracy.
To hear more from our International Correspondent Anelise Borges, click on the play icon above.