Child abuse survivor: "Have you a death wish taking on the institution of the Church?''
Comments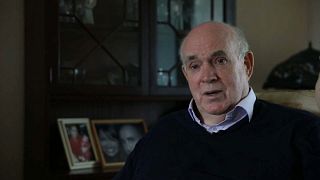 -
Martin Ridge is a former Gardai in the Irish police. He remembers his last investigation as if it was yesterday. In 1994, he opened two cases into suspected paedophilia.
One involved Denis McGinley, a teacher. The other centred on Eugene Greene, a priest in a local parish. The diocese had already received complaints against both men but never went to the police.
In 2008, Martin Ridge published 'Breaking the Silence', a book detailing the stories of the 25 victims he met and tried to help.
As part of an Unreported Europe episode focusing on the survivors of Ireland's child sex abuse scandal at the hands of Catholic priests, Euronews spoke to Ridge about the huge difficulties he faced, to try to help the victims.