Police officer found dead after failing to show for court in sex crime case
Comments
By Tim Stelloh with NBC News U.S. News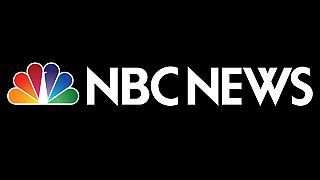 A San Diego police sergeant accused of soliciting a minor for sex was found dead Monday after he failed to appear for court, authorities said Monday.
Police officers found the body of Sgt. Joseph Ruvido, 49, at his home after he missed a court appearance, San Diego Police Chief David Nisleit told reporters.
Ruvido, a 21-year veteran, appeared to have been died by suicide, Nisleit said.
"Like many of you, I, too, have many questions that remain unanswered," Nisleit said, adding that the investigation into Ruvido's death was "still unfolding."
Ruvido was arrested July 26 and scheduled to be arraigned Monday, NBC San Diego reported.
After Ruvido bonded out of jail, Nisleit said the department sent police chaplains and a wellness unit to his home, but they were unable to reach him.
When Ruvido didn't appear in court on Monday, more than a dozen officers armed with a battering ram, rifles and shields broke down Ruvido's door in suburban Carmel Valley, according to the station.
Nisleit said the department's homicide unit was investigating Ruvido's death, but his death appears to have been a suicide.