South Korea fires warning shots after it says Russia violated its airspace
Comments
By Alex Johnson with NBC News World News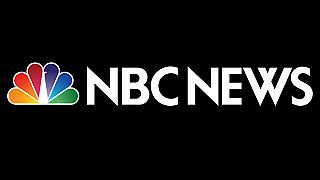 South Korea scrambled fighter jets and fired warning shots after it said a Russian military aircraft violated South Korean airspace on Tuesday, the state-funded news agency Yonhap reported.
Quoting officials with the military's Joint Chiefs of Staff, Yonhap said the bomber breached national airspace twice Tuesday morning, each time for about three minutes, above the East Sea near the eastern islets of Dokdo. It called the alleged violation "unprecedented."
Reuters, citing the National Defense Ministry, reported that the warplane was one of three Russian aircraft that entered South Korea's expanded Air Defense Identification Zone, or ADIZ, on Tuesday, along with two Chinese military aircraft.
Breaches of the ADIZ are not uncommon. But at about 9 a.m. local time and again about 20 minutes later, a Russian aircraft violated restricted national airspace over Dokdo, Reuters reported. It said the government planned to lodge official complaints with Russia and China.
Russia alleged earlier this month that South Korea kicked out 26 Russian nationals who arrived in the country on an overnight flight July 14, saying South Korea complained that the Russians "failed to prove the purpose of their visit."