Military official says no U.S. drones in Iranian airspace after report of downed aircraft
Comments
By Courtney Kube and Phil Helsel with NBC News World News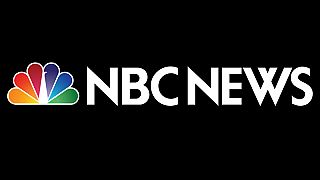 Iran's state-run news agency claimed that the Revolutionary Guard shot down a U.S. drone Thursday, but a spokesman for the U.S. military denied that any U.S. drone was operating in Iranian airspace.
"No U.S. drone was operating in Iranian airspace today," U.S. Central Command spokesman Capt. Bill Urban said.
Iran's state-run IRNA news agency reported Thursday that the drone, which it said Iran's Revolutionary Guard claimed was a RQ-4 Global Hawk, was hit Thursday morning when it entered Iranian airspace near the Kouhmobarak district in southern Iran's Hormozgan province,according to the Associated Press.
The report comes amid rising tensions in the region, with U.S. officials blaming Iran for what they said was an attack on oil tankers in the Gulf of Oman. Iran has denied any involvement.
Central Command hascalled the incident a limpet mine attack. The U.S. military said Wednesday that one of the tankers sabotaged in the Middle East was attacked with limpet mines that "bear a striking resemblance"to devices in Iran's arsenal.
Acting Defense Secretary Patrick Shanahan announced Monday that the Trump administration would send 1,000 additional troops to the region.
Shanahan said that the decision to increase forces was a response to a request from Central Command to address air, naval and ground-based threats.
Shanahan stepped down Tuesday andwithdrew his name from consideration for the Cabinet position, President Donald Trump said. The president said Secretary of the Army Mark Esper, a former Raytheon executive, will take Shanahan's place as acting defense secretary.
That announcement came within minutes of a report published in The Washington Postthat outlined a series of alleged domestic violence incidents within Shanahan's family. Shanahan said in a statement that it was "unfortunate" that details from the Post story were "dredged up." He said that continuing with the confirmation process would harm his children. NBC News has not confirmed The Post's report.