Two Wisconsin men die after competing in IronMan 70.3 triathlon
Comments
By Safia Samee Ali with NBC News U.S. News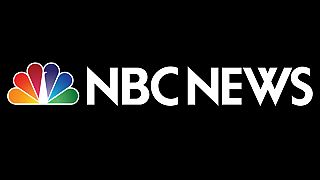 Two men, including a firefighter, died following the swimming leg of an Iron Man 70.3 triathlon held in Madison, Wisconsin over the weekend, according to authorities.
Todd Mahoney, 38, an apparatus engineer with the Madison Fire Department, and Michael McCulloch, 61, were both found unresponsive in the water while swimming in the athletic competition, according to the Madison Fire Department.
The Iron Man 70.3is a grueling three-part athletic competition where participants swim 1.2 miles, bike 56 miles and run 13.1 miles.
Mahoney was rescued from the Lake Monona Sunday morning, and was transported to a local hospital, where he remained in critical condition for 48 hours before passing away Tuesday morning, authorities said in a statement.
He began his career in 2010 and was a nine-year veteran of the Madison Fire Department, occasionally serving as an aid to the Chief, the statement said. He is survived by his wife and three young sons.
"Our members grieve the loss of their beloved colleague. MFD would also like to thank members of Fire Fighters Local 311 for supporting the Mahoney family during this time," said the fire department in a statement.
McCullough, an area resident, was found in the water an hour before Mahoney and was pronounced dead shortly after being taken to a nearby hospital, authorities said. Preliminary autopsy results confirm that his death "was consistent with an accidental drowning due in part to a medical event," according to the Milwaukee Journal Sentinel.
He survived by his wife and daughters, according to a statement by Madison Mayor Satya Rhodes-Conway.
"My thoughts are with the families and loved ones of the two athletes who died while competing in the Half Iron Man on Sunday. We know that in the past this, and other Madison athletic events, have been safe and fun competitions for both participants and their families," said Rhodes-Conway in a statement. "It is a tragic coincidence that two men died competing in the same event.