Talking populism, another financial crisis and tax justice | Davos After Hours
Comments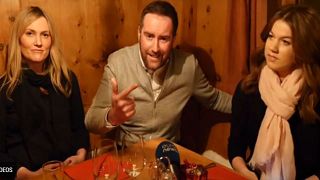 In Euronews' special Davos After Hours discussion, correspondents Darren McCaffrey, Shona Murray and Sasha Vakulina break down the key events from day two at the World Economic Forum (WEF).
As the world economy is experiencing another dip, our correspondent Sasha Vakulina said another financial crisis similar to 2008 is not far away but we still "have some time to prevent it," according to interviews she's gathered this week.
As for Shona Murray, she says Ireland's low tax economy, offering multinationals little to almost no tax, may have to change, saying the Irish government is realising "the game is up in the next few years."
They also discussed Angela Merkel speaking up against populism and Davos' celebrity guests.
You can watch the programme in the above video player.