EU patients trial new scheme to use digital prescriptions in other member states
Comments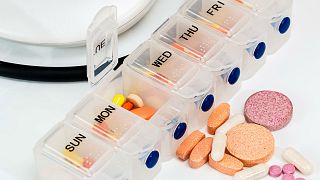 From Monday, the first EU citizens in a new scheme will be able to use an electronic prescription issued by their doctor at home to withdraw medicine at a pharmacy in another member state.
Finland and Estonia are at the forefront of a series of policies that expect to see 22 EU member states use ePrescriptions by the end of 2021.
At least eight countries — Czechia, Luxembourg, Portugal, Croatia, Malta, Cyprus, Greece, and Belgium — are expected to greenlight these exchanges by the end of 2019.
The initiative will from Monday apply to all ePrescriptions issued in Finland, which will be accepted at Estonian pharmacies that actively signed an agreement.
This policy has been in the works since 2011 when the EU passed a directive to ensure continuity of care for European citizens across borders. The impact is potentially huge since almost 22 million EU citizens live in another member state.
Another eHealth tool that the bloc aims to implement in the next few years is Patient Summaries.
"Sharing ePrescriptions and Patient Summaries will be crucial for patient safety, as it can help doctors to better understand a foreign patient's medical history and can reduce the risks of incorrect medication and the costs of duplicate tests," said Commissioner for Health and Food Safety Vytenis Andriukaitis said in a statement.
These summaries would provide digitally accessible background information on important health-related topics, like allergies, current medication, previous illnesses and surgeries, in case of medical emergencies when citizens are visiting another EU country.
"ePrescriptions and International Patient Summaries can save lives in case of emergency situations," said Mariya Gabriel, commissioner for digital economy and society.
The next step in the bloc's eHealth reforms will be to simplify patient access to their own health data by developing a common format for exchanging electronic health records, Andrus Ansip, Vice President for the Digital Single Market, said.
"Free movement is a founding principle of the EU: we must make it as easy as possible for people to get treatment or medicines when abroad," he added.