Chile rocked as major earthquake leaves two dead and 200,000 without power
Comments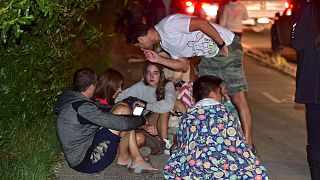 Residents in northern Chile remain on alert for aftershocks following a magnitude 6.7 earthquake at the weekend.
Two people died from heart attacks and as many as 200,000 have been left without power. The quake shook homes and caused land slides.
The tremor prompted the authorities to begin a mass evacuation of coastal areas ahead of a potential tsunami. The Pacific Tsunami Warning Center, however, later ruled out the threat.
Chile is located on the Pacific "Ring of Fire" and has a history of deadly quakes, including one in 2010 off the south-central coast that triggered a devastating tsunami.