Facial recognition replaces class register in Swedish trial
Comments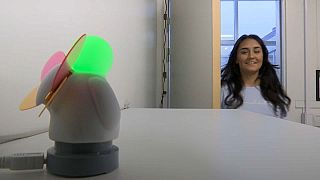 A school in Sweden is using facial recognition technology to replace the class register.
Students' faces are scanned by a camera when they enter the classroom at the school in Skellefteå.
Trialled this autumn, teachers are happy to continue with the time-saving method.
 One calculation says that teachers at this high school use a total of 17,000 hours a year for attendance reporting. It was the main reason for the experiment, says Rector Jörgen Malm, who thinks that it worked well and that the technology was "quite safe".