New cancer risk assessment method could be a game changer
Comments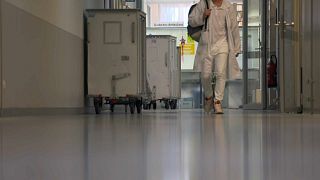 -
How likely is it that you'll develop breast cancer in your lifetime? It's a question that scientists may now have a more accurate answer to thanks to research done by Cancer Research UK and published by Genetics in Medicine.
The new study has created a sort of calculator for doctors to use that combines genetic and lifestyle risk factors to predict how high a person's risk level is, allowing doctors to recommend regular screenings if necessary.
"We've known for a long time that there are a number of factors which influence a woman's risk of getting breast cancer, and that includes genetic factors and lifestyle factors," said Dr Douglas Easton, a genetic epidemiology professor at Cambridge University and a co-author of the report, in an interview with Good Morning Europe.
"What we've managed to do now is we've identified a lot more genetic factors, and that improves the prediction... But it's also putting these together with the lifestyle factors. So you combine the risks, and that's what makes it much more informative, in terms of identifying women who are at both high or low risk of the disease."
The lifestyle risk factors include weight, alcohol consumption, a woman's age at menopause and use of hormone replacement therapy. The risk factors need to be considered together along with family history and genetics in order to give an accurate result. Once the risk level is determined, it can be a useful tool for doctors to manage a person's care and encourage regular testings, or preventative lifestyle changes.
The program is being tested by a select number of GPs before it becomes widely available.