Nazanin Zaghari-Ratcliffe 'pressured to spy on UK organisations by Iran,' says husband
Comments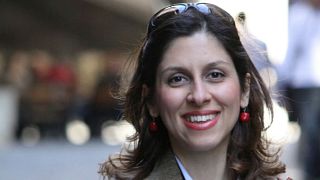 Nazanin Zaghari-Ratcliffe, a British-Iranian national currently jailed in Tehran for allegedly "plotting to overthrow the Iranian regime", was pressured by Iran to spy on UK organisations in return for her freedom, her husband told the press on Monday.
Richard Ratcliffe said at a press conference in London that two Revolutionary Guard interrogators visited his wife in jail on December 29, 2018 to pressure her into spying for them.
He said they told Zaghari-Ratcliffe, who was arrested in Iran in April 2016, she may be freed if she agreed to go undercover to inform on the Department for International Development (DFID), a government department responsible for administering overseas aid, and its key distribution arm UKAid.
"She was told to think about it and that they would return. She had been terrified ever since," he added.
Ratcliffe also confirmed that the mother-of-one had begun a planned hunger strike over her treatment in prison in Tehran after more than 1,000 days behind bars.
Fellow prisoner Narges Mohammadi, a human rights activist charged several times for criticising the Iranian government, joined her in the protest.
The pair published a joint letter earlier this month saying they would go on hunger protest as they were being denied access to medical care at the jail.
"We are urging for an immediate action to be taken," the letter read.
Ratcliffe said previously that his wife suffered panic attacks in jail and had numbness in her legs and headaches as a result.
He was set to meet UK Foreign Secretary Jeremy Hunt later on Monday.
Hunt, who praised Zaghari-Ratcliffe's bravery and criticised Iran who he said was allowing an innocent mother to feel she needs to resort to a hunger strike, summoned the Iranian ambassador to the UK to discuss her case.
"Her ongoing detention is TOTALLY unacceptable and her treatment at the hands of Iranian authorities is a fundamental breach of human rights," he wrote on Twitter.