Future of Mediterranean fishing on the line after European Parliament vote, say environmental groups
Comments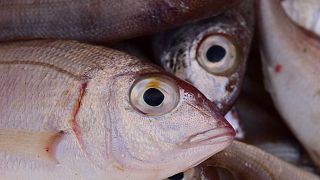 A plan for fishing in the Western Mediterranean Sea, adopted by the European Parliament on Thursday, put the region's already overfished stocks at risk of total collapse, leading environmental NGOs have warned.
The comments came after the European Parliament's Committee on Fisheries (PECH) adopted its first-ever multiannual plan aimed at reducing the environmental impacts of fishing activities in the Western Mediterranean.
But environmentalists said crucial conservation measures were rejected, allowing severe overfishing to continue in what has been dubbed the most overexploited sea basin in the world.
The World Wildlife Fund (WWF) described the "disastrous" committee vote on Thursday as "yet another missed opportunity to address the real drivers of unsustainable fishing and to comply with the EU's legal obligation to achieve sustainable fisheries by 2020."
Marine conservation NGO Oceana, meanwhile, said the plan put the future of fishing in the Western Mediterranean at risk.
"With the plan as it stands now, there will be less Mediterranean fish on the tables in France, Italy and Spain, fewer jobs in the fishing industry, and destructive fishing methods will continue to destroy the oceans and marine life," said Oceana Europe Executive Director Lasse Gustavsson.
PECH did not immediately respond to requests from Euronews for comment.