Watch: Theresa May launches National Health Service plan
Comments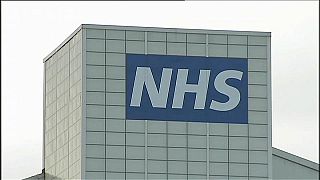 UK Prime Minister Theresa May on Monday launched the NHS Long Term Plan at Alder Hey hospital in Liverpool.
"This marks an historic moment for patients across the nation," she said, as she revealed full details of the plan with NHS England chief executive Simon Stevens.
May recognised that the NHS faced new challenges from an ageing population saying combating this would take "time and careful planning".
She said the UK would "no longer be sending vast annual sums to Brussels," money that in future would be available to spend on our priorities — the NHS was one of these priorities.
May outlined six priority points, one of which was making better use of technology and giving patients "better control of your own care".
Another priority was ensuring mental health "gets the proper attention it deserves, on a par with physical care".
When questioned about waiting time targets, May said: "We are seeing the NHS treat more people ... we have been slipping against the targets."
The British prime minister said her plan aimed to provide a "great health service" and keep the NHS "out there as the best in the world".
Watch May's full address in the video player above.