Russia detains U.S. citizen suspected of spying
Comments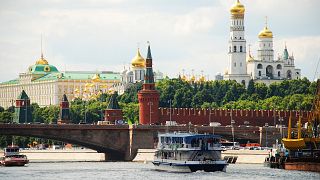 Russia's domestic security service, the FSB, said on Monday it had detained an American citizen suspected of spying in Moscow, local news agencies reported.
According to the reports, the man was detained on December 28 and a criminal case has been opened against him.
If found guilty he could face between 10 to 20 years in prison according to Russia's Tass news agency.
The Russian authorities did not release any further details.
A US State Department representative said Russia had notified it that a US citizen had been detained and that it expected Moscow to provide consular access to see him.
"We have requested this access and expect Russian authorities to provide it," the representative said. However, he did not provide any details of the identity of the American or the reasons behind his detention.
The development comes after the news that President Vladimir Putin sent a letter to U.S. President Donald Trump saying he is ready for dialogue on a wide-ranging agenda.