Chinese landscapes transformed by snow
Comments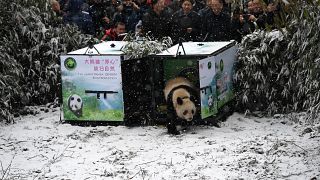 -
Unusually heavy snow in China's Guizhou Province is transforming the region into a winter wonderland.
"It is so beautiful. We have not seen such heavy snow for many years. I am very excited. We especially come here to take photos," said Song, a resident of Dunyun City
Photographers are also flocking to Shaanxi Province in the country's northwest to capture the beauty of the rolling mountains and flowing rivers adorned by a heavy blanket of snow.
_Take a look at the video above for some of the best footage of the winter weather in Guizhou. _