"Big progress" on U.S. China trade talks
Comments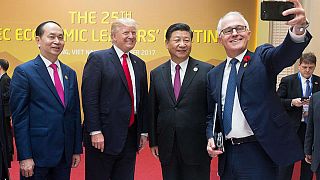 U.S. president Donald Trump claims substantial progress is being made on trade talks with China.
The news came in a tweet on Saturday in which he said he had had a long phone call with President Xi Jinping during which they had covered all subjects and many points of dispute.
The two nations have been involved in a tit-for-tat trade war for much of the past year involving tariffs on hundreds of billions' worth of dollars on each other's products.
The dispute has shaken stock markets throughout the world. The two countries agreed to a three-month ceasefire starting on December first in order to try to negotiate a solution to the problem.
The development comes as a partial shutdown of U.S. government departments enters its second week, affecting around 800,000 state workers.