Earthquake in the Philippines triggers tsunami scare
Comments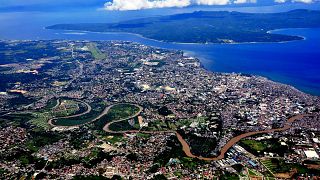 The lights swung in the Philippines this morning as a 6.9 magnitude earthquake rocked the southern island regions of the country.
The quake lasted for around a minute and triggered a tsunami warning that lasted for more than two hours. But there was no major damage.
The epicenter was some 200 kilometres to the south of Davao City just off Mindanao island.
In recent months, some 2400 people have been killed by tsunamis in neighbouring Indonesian, caused by the same volcanic fault lines on the perimeters of the Pacific ocean.