White House considers ban on Chinese 5G technology
Comments
By Alice Tidey & Reuters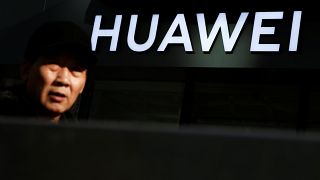 -
The White House is considering signing an executive order in the new year banning US companies from using Chinese-made telecommunications equipment on national security grounds, sources have told Reuters.
The move is likely to heavily impact Huawei and ZTE which Washington accuses of working for the Chinese state, alleging their equipment can be used to spy on Americans.
Huawei, one of the biggest telecommunications companies in the world, as denied these allegations.
The White House move would follow a Defence policy bill issued in August that barred the US government from using Huawei and ZTE equipment. Earlier in the year, US President Donald Trump also issued an order blocking the takeover of US-based Qualcomm by Broadcom, a chip maker based in Singapore, citing national security concerns.
The executive order, which sources told Reuters could be signed in January, would invoke the International Economic Powers Act — a law giving the president the authority to regulate commerce in response to a national emergency that threatens the US.
It would come as the US works on its strategy to roll out 5G wireless networks.
According to Reuters, the ban would particularly hurt rural operators who have relied on Huawei and ZTE equipment as they tend to be less expensive.
'Very deep concerns'
Over the last few months, Australia and New Zealand both banned Huawei from providing 5G technology although neither mentioned the Chinese company by name.
Instead, the Australian government said in a statement that companies "who are likely to be subject to extrajudicial directions from a foreign companies" would be barred from providing 5G equipment.
Britain is also investigating its reliance on Chinese-made telecommunications with British Telecoms (BT) saying earlier this month that it will not use Huawei equipment for the "core" of its 5G infrastructure and that it would remove them from its existing 3G and 4G networks.
It said however, that it would still use some of the company's equipment for products deemed to not be at the core of the network.
BT also confirmed to the Daily Telegraph that Huawei technology is being removed from a network service designed for Britain's emergency services including police forces and ambulances.
Defence Minister Gavin Williamson told the Times on Thursday that he had "very deep concerns about Huawei providing the 5G network in Britain."
"We've got to look at what partners such as Australia and the US are doing in order to ensure that they have the maximum security of that 5G network and we've got to recognise the fact, as has been recently exposed, that the Chinese state does sometimes act in a malign way," he added.