More than a dozen injured after metro train partially derails in Marseille
Comments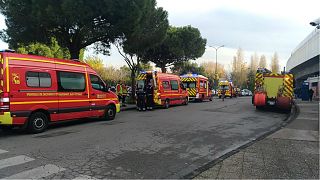 A metro train partially derailed at a station in Marseille, France, on Friday morning, injuring 13 people.
None of the injuries were believed to be serious.
The Marseille fire department said 40 firefighters were sent to the scene of the incident, Sainte Marguerite Dromel metro station, and confirmed all passengers had been evacuated.
The derailment was reported to have been caused by a broken traction system, which damaged a tire and forced the train off the track.
A bus replacement service had been put in place while the situation was investigated, the transport authority in Marseille confirmed on its website.
"Traffic will be restored as soon as conditions permit."