Ole Gunnar Solskjaer appointed caretaker manager at Man United after Mourinho sacking
Comments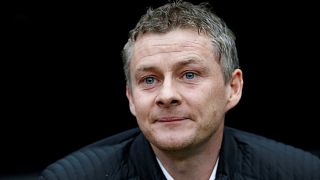 Manchester United have confirmed Ole Gunnar Solskjaer as caretaker manager after parting ways with Jose Mourinho.
Solskjaer, forever a club favourite after his winning goal in the 1999 European Cup final, will be joined by Mike Phelan who worked under Alex Ferguson for 14 years as a coach.
The former Norway striker's youthful looks and prolific record in front of goal (126 goals in 11 seasons) at Manchester United led him to be nicknamed 'the baby-faced assassin', and his appointment is sure to delight fans who are desperate to see a return to attacking football.
In a twist of fate, it looks likely that 45 year-old Solskjaer will face Cardiff City, who he briefly managed, in his first game in charge.
Politicians in his home country were quick to congratulate him. Some of them rather too quick.
Prime Minister Erna Solberg tweeted before the club confirmed the appointment and took it down soon after. But as soon as United made the formal announcement, up it went again with the addition of 'finally confirmed!'.
Leader of opposition Christian Democrats party Knut Arild Hareide however, proudly kept his tweet up all night.
Mourinho, seen by many as divisive, failed to bring attacking football to the North-West club and an insipid display against Liverpool on Sunday looks to have been the last straw.
United would have been encouraged by last season's second place finish as local rivals Manchester City were out of sight in a record points season. However, poor results, infighting and tactical negativity have characterised the first part of this campaign.
Expensive forward Alexis Sanchez never found his feet under Mourinho and 75 Million pound Romelu Lukaku is often woeful against quality opposition despite his bravura World Cup display over the summer. Central defence is a constant bone of contention after Mourinho targeted and bought players that he subsequently sought to replace, and no partnership at the back - a real key to premier league success - has ever been established.
The festive period appears not to be a good time for Mourinho. Around the same time three years ago (17 December 2015) he was given his marching orders at Chelsea.