Police to test live facial recognition technology in central London
Comments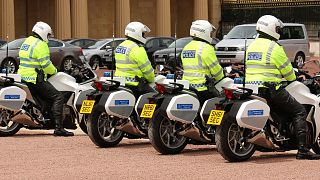 Live facial recognition technology will be used in central London early next week as part of an ongoing trial by police, who hope to use it to tackle violent crime.
A mobile deployment of the surveillance software will cover the bustling areas of Soho, Piccadilly Circus and Leicester Square on Monday and Tuesday.
The Metropolitan Police said it would be used "overtly", with "a clear uniformed presence and information leaflets" disseminated to the public.
They added that faces used on the database during the deployment would be of people wanted by the police.
If the technology generates an alert of a match, officers on the ground will review it and further checks will be carried out to confirm the identity of the individual.
READ: Facial recognition tech used to scan for stalkers at Taylor Swift show
Police said they hoped the technology could help to reduce crime in the area, and particularly violence.
Earlier this week, London's homicide rate reached its highest level in a decade, according to official data.
But critics say facial recognition technology will not solve the problem.
Privacy campaigning group Big Brother Watch described the technology as "authoritarian, dangerous and lawless".
"Live facial recognition is a form of mass surveillance that, if allowed to continue, will turn members of the public into walking ID cards," said the group's director, Silkie Carlo.
"As with all mass surveillance tools, it is the general public who suffer more than criminals. The fact that it has been utterly useless so far shows what a terrible waste of police time and public money it is. It is well overdue that police drop this dangerous and lawless technology."