Singer Shakira accused of €14.5 million tax fraud
Comments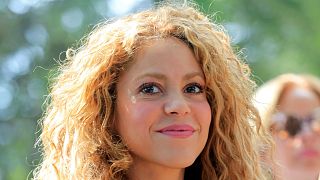 Barcelona's prosecutor has accused Colombian singer Shakira of a €14.5 million tax fraud.
The artist behind the famous "Hips Don't Lie" song is the latest case of a celebrity accused of not paying their taxes in Spain.
The country's treasury ministry concluded the singer had a tax residence in the Bahamas to avoid paying taxes in Spain, according to Spanish media.
The prosecutor accused Shakira of six tax fraud offences between 2012 and 2014.
Shakira previously said that "she has fulfilled her tax obligations at all times" and pointed out her goodwill in paying all that authorities believed she owed, reported EFE.
She had pledged to pay a portion of the money claimed and then negotiate down the remainder of the alleged amount in order to avoid criminal convictions like previous high-profile figures have done in the past.
Footballers Lionel Messi and Cristiano Ronaldo are among those previously accused of tax fraud.